By Tatiana on December 25
5 min read
10 Biggest NFT Collections of All Time  Part 1: Ape Frenzy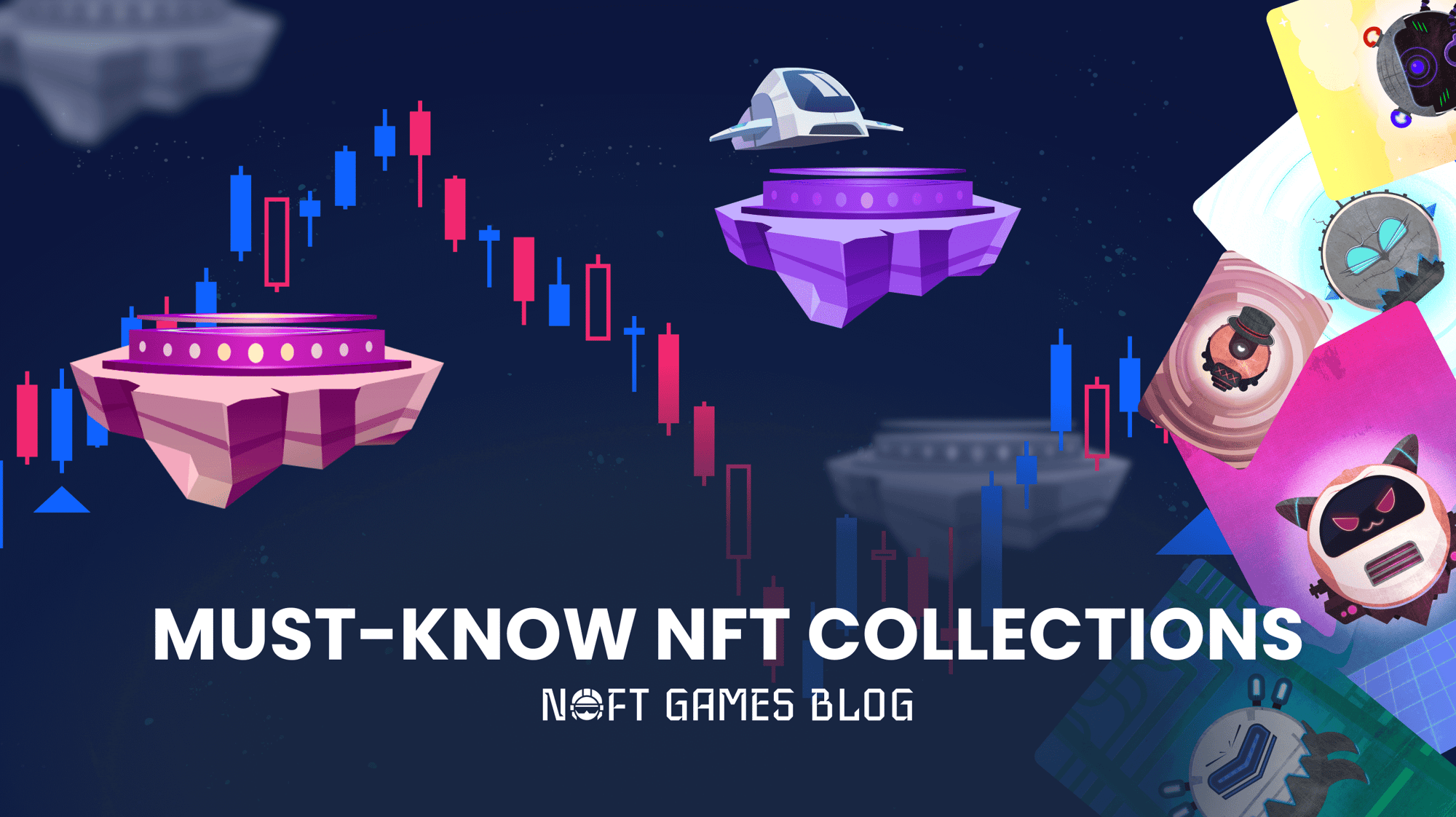 Welcome to NFT Projects History Class! We're here to review the Most Famous NFT Collection of all-time, historically significant for NFT space. All those who are changing the crypto world and inspired the Noft Games team to enter Web3, keep building up to deliver a worthy NFT project for you. 
We start the list of the Top 10 NFT collections you should know about with Apes! Ape-themed NFTs have taken the world of NFTs by storm. They are objectively among the most popular NFT collections by trading volume and, at the same time, are most talked about.
 Let's dissect what caused that amount of hype and makes them prosper to this day. In today's article:
What is BAYC, MAYC & BAKC? 
Popular Ape-themed NFT collections: Bored Apes, Mutant Apes, and more.
What makes successful NFTs worth spending money on?
Hope you read about non-fungible tokens in our ultimate guide "What is an NFT everything you need to know" and came prepared!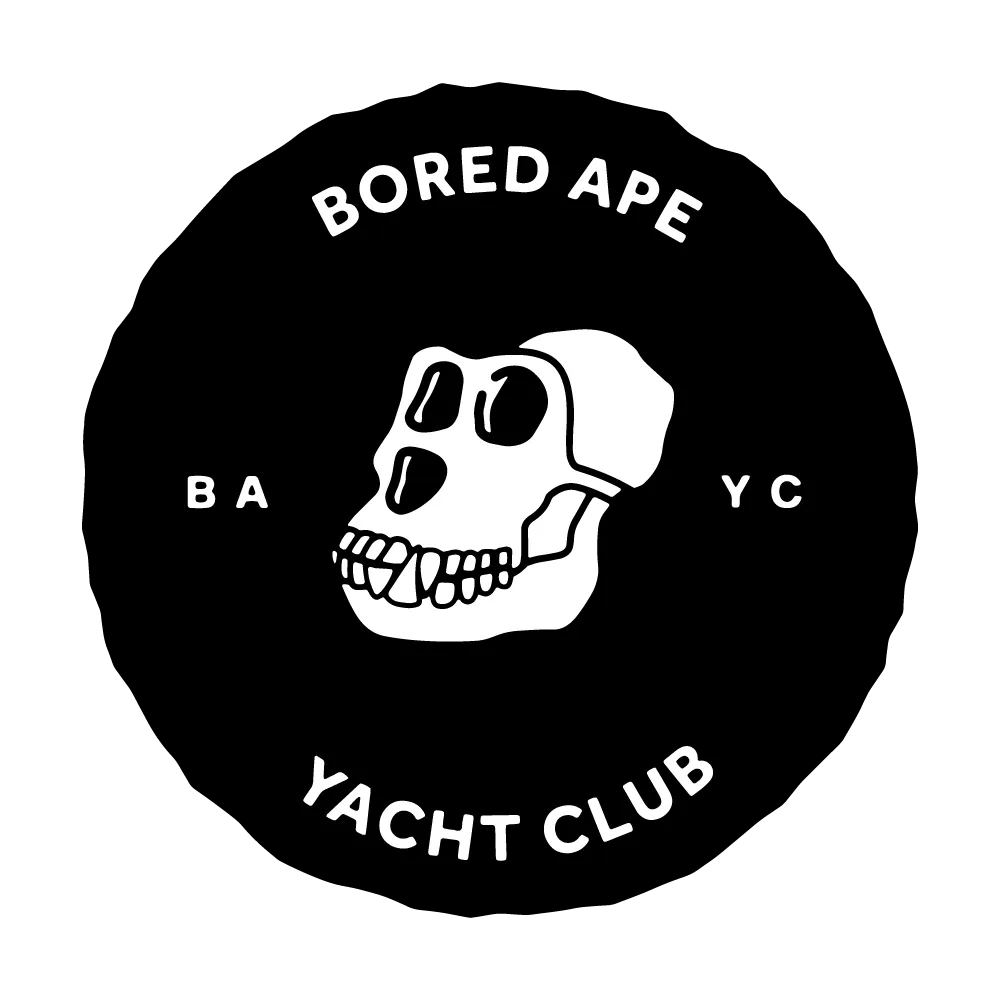 Source: boredapeyachtclub
Bored Ape Yacht Club
Of course, all the buzz started in April 2021, with BAYC, meaning Bored Ape Yacht Club. Ten thousand fine art collectibles of human-like Bored Apes NFTs built on top of the Ethereum blockchain were released at 0.08 ETH mint price per Ape (~$200 back then). 
Today, the BAYC floor price equals 74 ETH (around $90k), and that is despite the crypto market crash! So what made it the most popular NFT collection in the world?
Uniqueness 
Each BAYC is an ERC-721 token giving its owner verifiable and provable ownership rights. 
Every Bored monkey NFT possesses unique traits: distinct clothing, accessories, and relatable indifferent expression as if in a goblin mode. Some NFT Apes have rarer properties than others.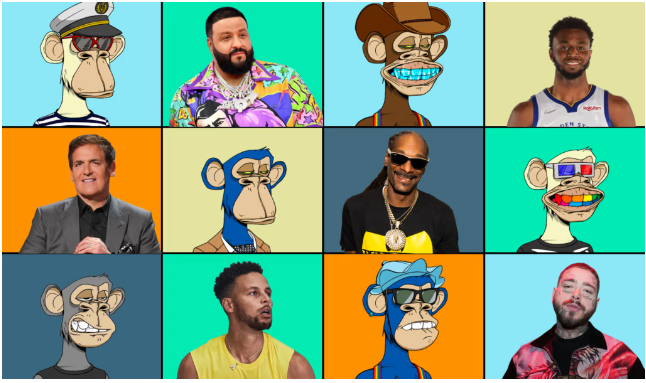 Source: Boardroom.tv
Exclusivity 
Bored Ape owner gets membership in the club, a so-called "bathroom,"  with access to some perks. For example, a chance to free mint a dog companion from the Bored Ape Kennel Club (BAKC) NFT collection, or get a customized Timex watch, and more BAYC merch.  
Plus, Apes are widely used as a PFP (profile picture) to stand out in the crowd. Owners actually get commercial rights for their NFTs and can use them publicly. For instance, we recently reported Eminem and Snoop Dogg flexing their BAYC NFTs on the MTV channel. Another chimp promotes E11even Club in Miami. Some other celebrity owners include Post Malone, Madonna, Jimmy Fallon, and Justin Bieber. 
Worthwhile Investment 
Seeing Bored Apes NFTs' finite supply, the demand for them is immense. One of the highest-priced, Ape #8817, cost its current owner over 3.4 million dollars. On OpenSea secondary marketplace, the single Bored Ape Yacht Club NFT value does not drop below 74 Ether per Ape.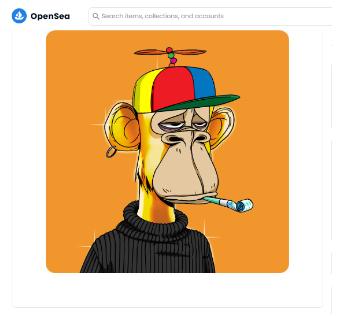 source:opense
Mutant Ape Yacht Club
In August 2021, another collection was introduced by Yuga Labs, the same team that gave us BAYC. Mutant Apes, with 10k pieces, rode the wave of the Ape hype and got sold out in less than an hour. 
Another 10k MAYC NFTs appeared after NFT serum was distributed among Bored Ape owners to really generate mutants from regular Apes! Apart from being highly entertaining, it gave holders an opportunity to double their wealth. 10k BAYC NFT owners got a chance to keep their original NFTs and add a mutated clone to their collection. 

source: opensea
Each MAYC NFT purchase also comes with tons of exclusive perks and engages even more celebrities in Ape Clubs.
Utility
As if it's already not enough, Yuga Labs is now fully into Otherside Metaverse and blockchain gaming development. And again, Yacht Club NFTs owners wins. BAYC, MAYC, and BAKC holders got exclusive rights to claim the NFT land in Otherside. Moreover, all the apes are to become playable characters in future P2E crypto games. 
According to BAYC Roadmap 2.0, the team's plans are even more ambitious than this! 
Why Ape?
Monkeys appeared to be highly attractive characters for many successor NFT projects. Among those exploiting the Ape imagery are Apocalyptic Apes, Rare Apepe YC,  and even y00ts from the massive DeGods team. The most successful one is considered The Lost Ape, ranking #9 according to CoinMarketCap volume-based rating.  
How to make a successful NFT collection? Make it all Apes? Well, totally not. Bored Ape creators were the first NFT issuer to give immense utility to holders, publish a well-laid development plan, and consistently add to their value. Yuga Labs even doxxed their team to show they're responsible for every step and here to stay & rock. Hence, they top our list of top ETH NFT collections. 
Final Words
Crypto public demand better projects, so Bored Apes were able to give them that. They prove NFT is not "just a jpeg", but a store of Value of top Quality and with crazy Utility. So Yacht Club squad is definitely among the NFT collections to watch! 
The Crypto Market crash didn't spare some of the biggest and most popular NFT collections as they have lost most of their value. Despite hefty losses, investors are rushing to buy more at the "discounted prices." Now is high time to learn more about the amazing NFT world. 
So stay tuned for the upcoming "Top NFT Collections, Part 2!" post, where we'll break down Crypto Punks, inspiration for Bored Apes, and more of the must-know NFT collectibles!
tag
NFTs
Collectibles
Art
Ethereum
BAYC
CryptoPunk
NFT Market