By Noft Games on May 18
2 min read
A collection of warrior cats from an artist TMOB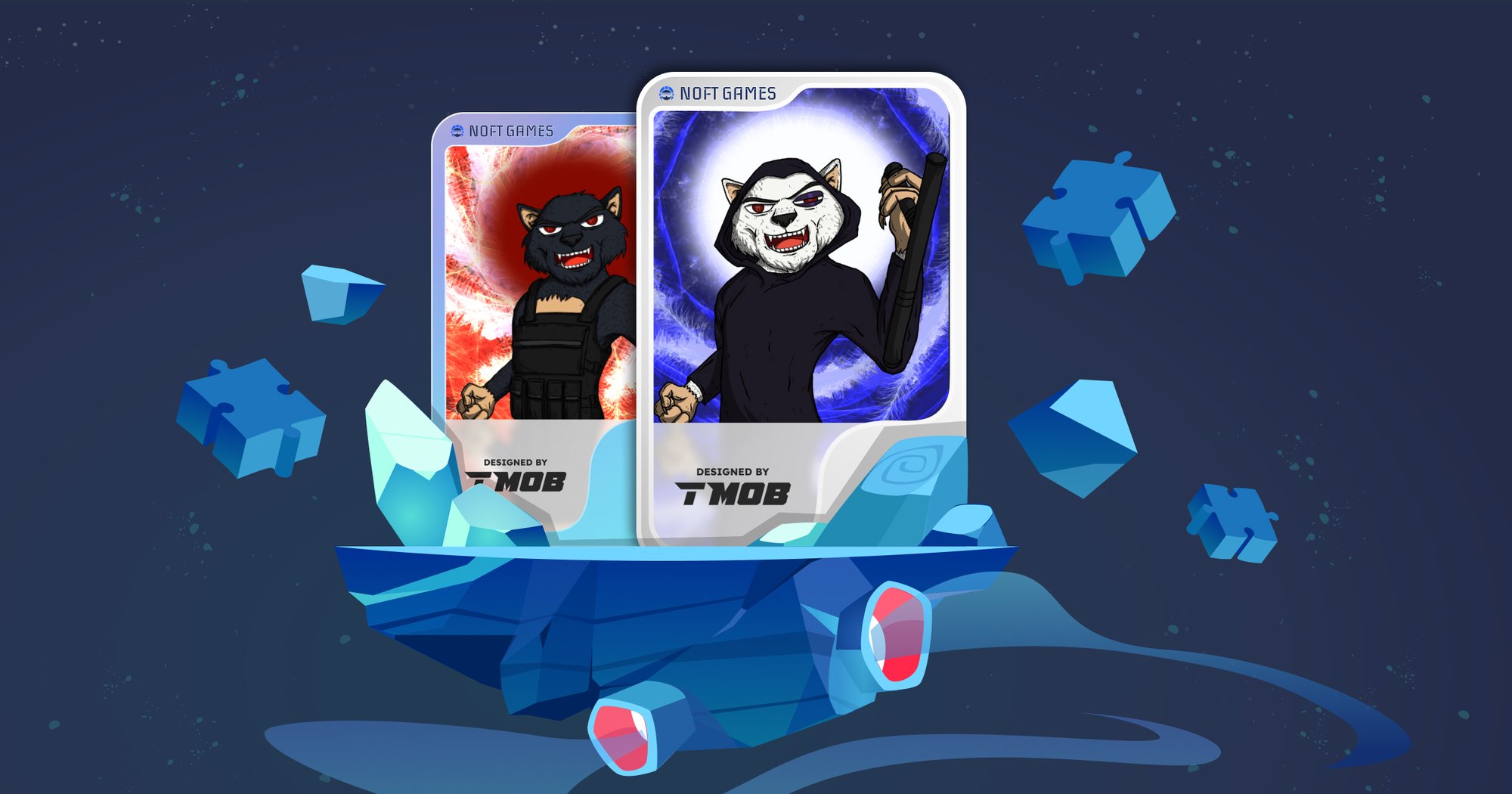 The Noft Games team is constantly expanding its range of cooperation with talented people.This time we met an extraordinarily talented artist, who has already gained popularity in the crypto community. We invite all players to get these warrior cats! They are NFTs with the full functionality of Nofts, but arrived on their spaceship from another civilization.
The whole appearance of warrior cats indicates their vicious tendencies and criminal lifestyle. They are so tough that they make do with the simplest of weapons, and wear no armor. The predatory grin of each of them indicates that they are far from being vegetarian. Their ancestors were various members of the feline family, and of bad habits they are fond of smoking cigarettes. Left unarmed, warrior cats will not hesitate to deploy their claws and woe to those who get in their way.
Where did the warrior cats come from in the Nofts universe?
No one knows for sure. Perhaps they boarded the Nofts ship in search of profit. Maybe the warrior cats ship crashed into the Nofts ship due to a navigator or control electronics error. What is known so far is that the contact between the two warrior civilizations will have long term gameplay implications.
Noft#1708
https://noftgames.io/nofts/1708
Noft#1709
https://noftgames.io/nofts/1709
Noft#1710
https://noftgames.io/nofts/1710
Noft#1711
https://noftgames.io/nofts/1711
Noft#1712
https://noftgames.io/nofts/1712
What the TMOB told us
We have chosen cat's because of their many qualities: Activity/playfulness, Fearfulness, Sociability and neuroticism 🧶. We are inspired by our wonderful cats that we own 🐈. TMOB are new on the NFT world. we are only one month old ☝️, but our artists have a lot of professional and academic background in the field. Our vocation is to build a high morality project and gather the most powerful community for the series and the cause of our efforts which is facing discrimination and mental health issues. Be trustworthy, reliable and always defend equality.
We invite you to share your experiences with warrior cats in Discord and our social networking groups! Perhaps you'll be the one to find out the secrets of their origin and the details of the clash between the two combatant cultures.
Links
tag
Drop
Giveaway
CustomNoft