By Noft Games on May 16
5 min read
April updates from the Noft Games team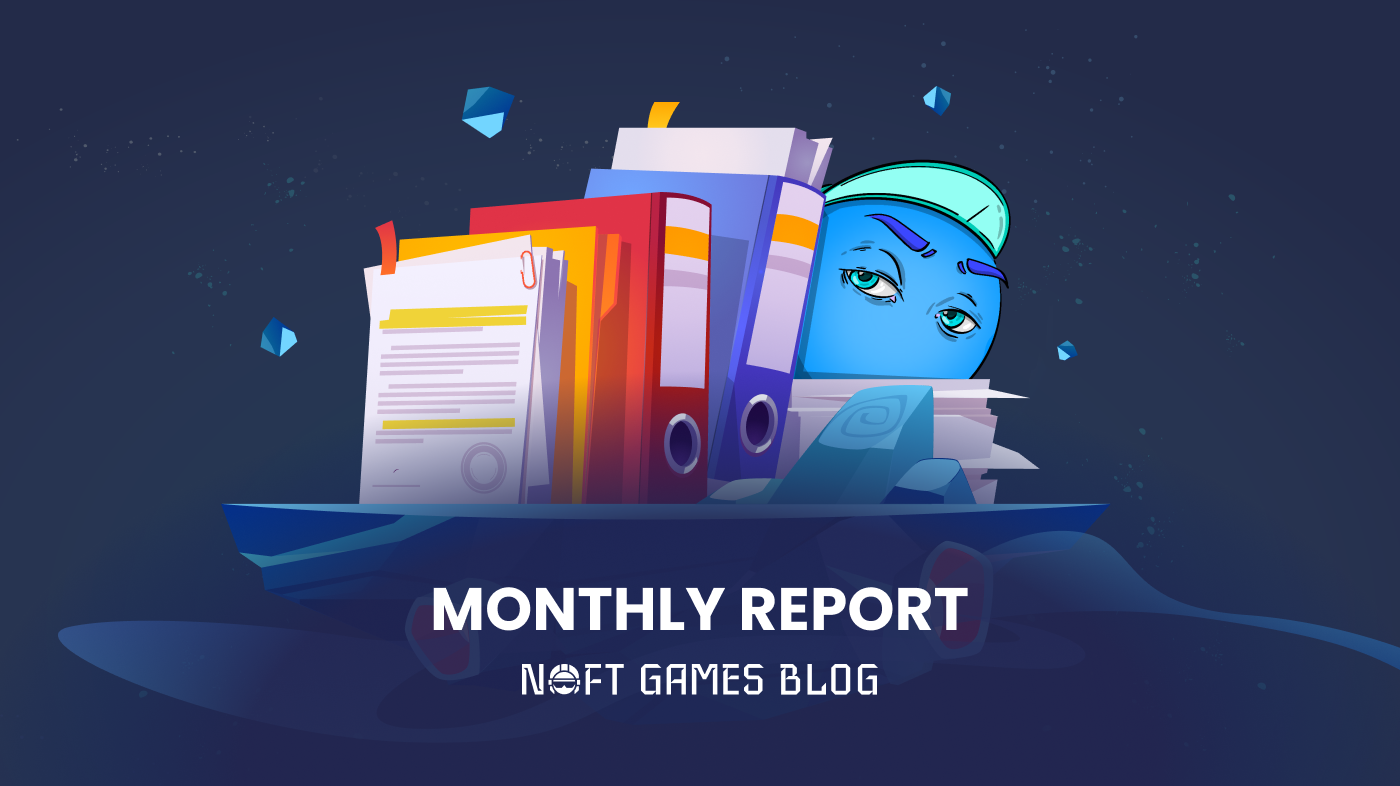 Hi, guys. Noft Games team on a phone! Let's talk about how we were doing in April
1. Minting
We're excited to announce that Noft Games is releasing a new collection of CyberNofts. We invite you to access them on the Mint page. This way you can win your first game character without spending too much money. Along with the start of the CyberNofts collection, we are having a big sale on the Marketplace. Both experienced and novice players will be able to add to their Nofts collection there with minimal expenses. All Nofts will be sold out at the new prices and will no longer be available for purchase.
2. Big update to info pages
The Noft Games website has received a new look for the information pages. On each of them, visitors are now greeted by Nofts, illustrated in the same space-inspired style. In this way we have tried to convey the mysterious atmosphere of the endless cosmos.
We invite you to have a look at this beauty:
3. Usability and gameplay improvements
Another series of improvements directly related to gameplay and Usability. We look forward to hearing from you about these new features and giving us your feedback. The game's interface has become simpler and the gameplay more engaging. Soon every player will receive a virtual lobby, which will be an exhibition of his Nofts. Many of these changes will be pleasant surprises for players. We will promptly report on some of the changes on the official Twitter Noft Games. You can also suggest changes you would like to see in the game.
4. Nofts Collection Update
Nofts, which will be a real find for all fans of the cyberpunk style. This collection includes 333 Nofts, each of which will be worthy to fight in the Arena. Cryptocurrency prizes will be worthy rewards for the champions in the competition. Are you ready to buy new Nofts yet? Hurry up, because the circulation is small, and the characteristics of fighters are very worthy. Together with the renewal of our collections we are organizing a huge sale of Nofts of previous generations. It's a great way to both learn about the Nofts universe and stock up on NFTs.
5. Partnerships & Giveaways
Both Partnerships and Giveaways are among the important factors in the development and success of an NFT game project. And among our April updates there's a lot of important news that relates to Partnerships & Giveaways! The Noft games team found a lot of interesting partnerships and collaborations.
Giveaways will now become permanent - so we're starting a new tradition. The first Giveaways were:
...and that's not a complete list. To not miss new Giveaways, subscribe to our social networks. We'll keep you updated about new Giveaways & Airdrops on Noft Games Telegram. Discord is also worth a special mention.
6. It's time to get to know our Discord
Discord has become one of the most popular social networks in the world, especially among the younger generation. In April 2022 we prepared a lot of pleasant surprises for our Discord users. We've set up separate Discord channels for gartic and trivia games and invite you to join in. Added Discord roles for the most active users. Roles allow you to get prizes, game bonuses and rewards in the cryptocurrency BNB:
Discord Level 5: entitles you to receive Star Noft;
Discord Level 10: entitles you to receive a Satellite Noft and to participate in the draw of level Xo booster;
Discord Level 15: entitles you to receive a Galaxy Noft and to participate in the level Xp booster draw;
Discord Level 20: entitles you to receive Milky Way Noft and to participate in the cybernoft giveaway;
Discord Level 25: entitles you to receive Sun Noft and to participate in the cybernoft giveaway, and 0.5BNB;
Discord Level 30: entitles to receive Universe Noft and participation in cyber Noft giveaway, 0.5 BNB, and entry to a game feature.
You can increase your level by Discord messages, useful activity - participation in games, comments, reactions to posts of other participants. It's not as hard as it sounds. Just sign up for Discord and be active. It won't be long before you're on your way to a higher level.
7. Our future plans
Such a major series of April updates was an important and exciting moment for us. We invite you to get up close and personal with the Nofts universe and to new victories in the arena of battles. Our future plans are mostly determined by the feedback we get from users. Undoubtedly, we will please you with new Airdrops, Nofts sales and good cash prizes for the winners of competitions.
Links