By Viara on September 02
2 min read
Monthly Report, August 2022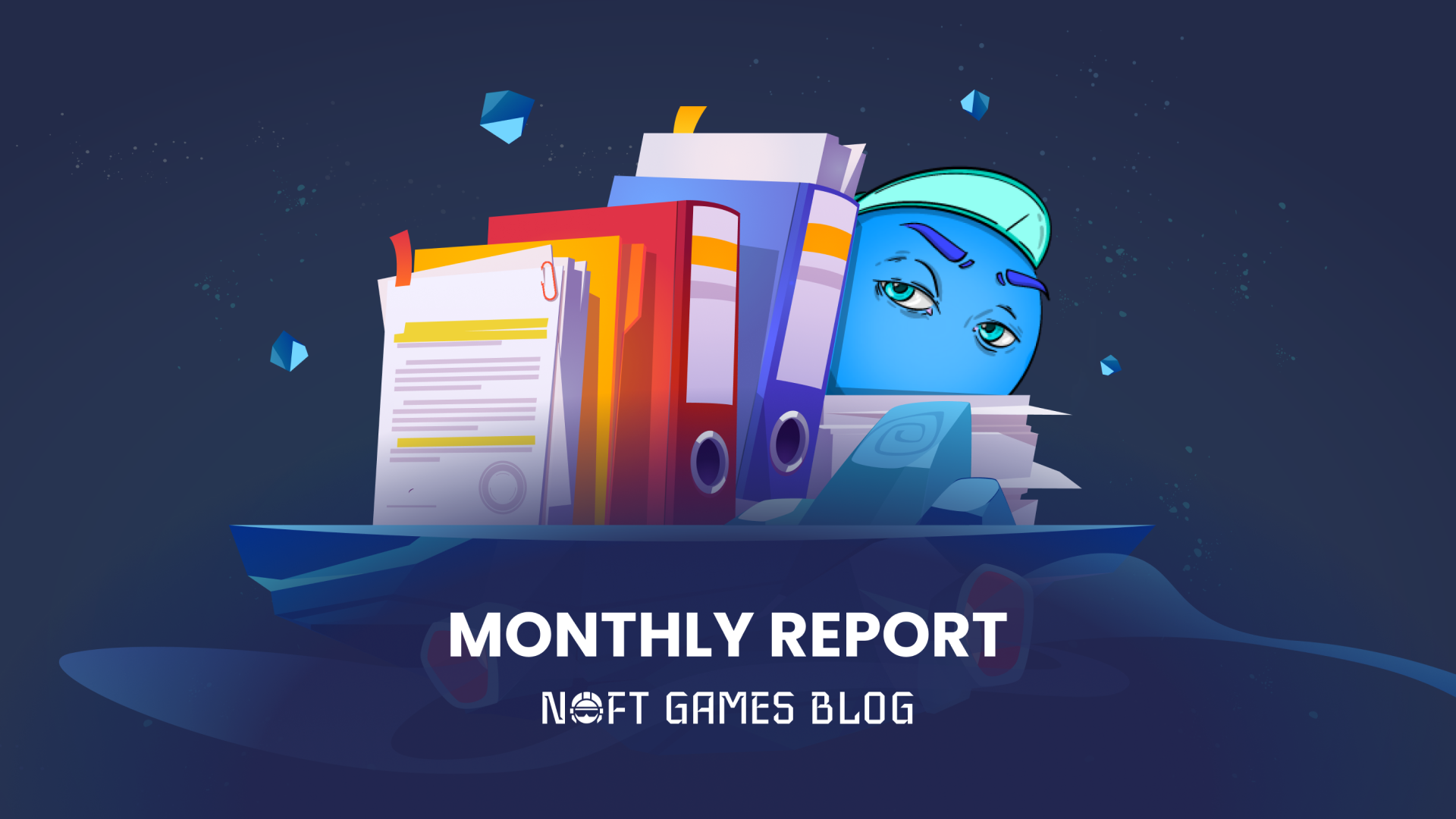 The Noft Games team invites you to our monthly product update summary tour. Almost every day new things come out, as we want to make this the best experience we can! And we're only in game one 😉 
Marketing Updates 
✔ Initiated different level collaborations with NFT artists, now contacting many art creators with collab offers. 
✔ Co-hosted a massive Giveaway with ChainPlay and had over 4k total entries. Congrats to the winners!  
 ✔ Dropped three free NFTs in a collab-giveaway with Creepy Tales Club
Celebrated the end of summer by giving everybody an amazing deal - with the 70% off Sale. 
Updates To Our NFT Game Architecture 
What's New on the Website 
🔹 We added the Team Section to our web. Let's get to know each other! 
🔹 We also integrated the NFT ARTIST segment to the website with a collections overview and artists behind each drop
🔹 PR Section is also live. Discover what the press has to say about us.  
🔹 Awards Section is there, too - our and our community's joint wins 
Game Design Updates 
The Noft Games WebApp has been in live build for many weeks. It has been further improved with the most recent updates:
✔ We updated the user interface. Currently, it displays push messages reminding you of the status of your joined battles every time you enter the Lobby. 
✔ Now, we have an instant Off-Chain Battle option. Blitz Mode is completely free-to-play and is ready within a few seconds. Great chance to earn some points and playtest. Try it now! 
✔ You may have already noticed that the whole battle system is being updated with new cool things. More is coming soon! 
That's it for today, but it doesn't end at this. The Noft Games team makes every effort to make NG the best NFT game to earn money and entertain!
tag
Mechanics
Lore
GameDev
News