By Tatiana on July 04
2 min read
Monthly Report / June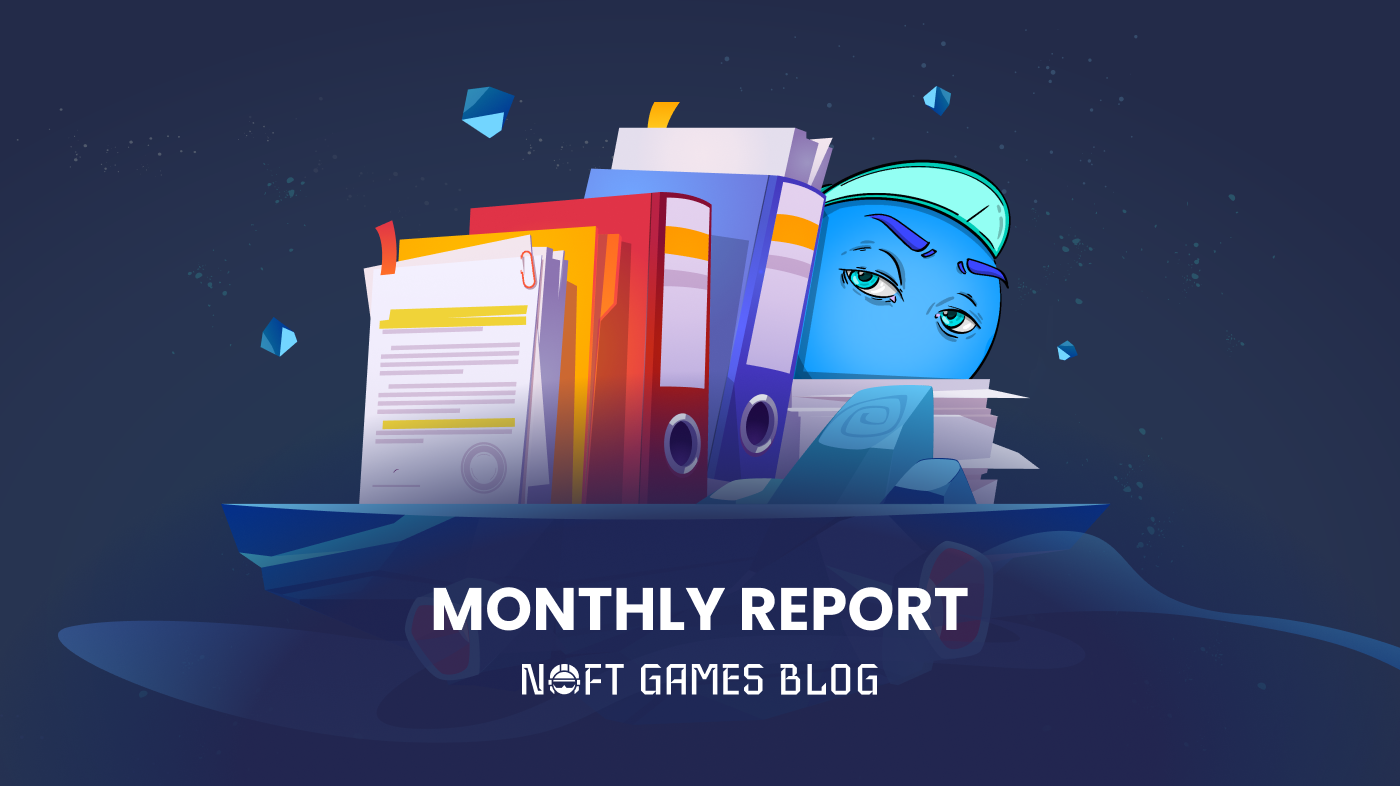 Welcome to our monthly blog post, where we bring everybody up to date with the Noft Games' main marketing & product updates. Start your week knowing exactly what's happening with the project, where we are now, and where we're heading!
Key Marketing Updates 
📌 The Noft Games AIRDROP has ended! The distribution of the prizes to all the eligible winners is already in process. Stay tuned and wait for that!
June 2022 was the month when we:
📌 Collaborated with fantastic projects for Giveaways:
⭐️ @NFTprize
⭐️ G-2069
⭐️ Evo Surfers
📌 HostedAMA session on Discord together with incredible Evo Surfers
📌 Reached 3000 followers on our Twitter 🥳
📌 Hit another fantastic milestone: the Noft Games officially got featured in the top 10 Trending Games on Chainplay 🥳
Product Updates
 📌 Doubled the prize pool for our Free2Play Battles. For Noft owners only! 
 📌 Upgraded the connection to nodes to make the gaming experience smooth for everybody. 
The WebSocket system we deployed earlier proved to cause issues due to the latest Binance Smart Chain updates, so we're back to HTTPS protocol. 
 📌 In-game currency is coming soon! 
Not a tradable token yet, but the team is working towards that goal. Creating a whole new ecosystem is a lot of effort. We're starting with collecting statistics on transactions and operations running inside the game to be able to deliver it over the coming months. 
📌 We're also planning to include new capabilities: the Campaign mode will be added to the game in addition to the existing Multiplayer mode. 
 📌You might already notice that we introduced a new battle system. After numerous tests and adjustments, we came up with the mechanism where battles are divided into several groups, depending on:
👉 the Noft level:
- Newbies: Lvl 0-1
- Lvl 2-3
- Lvl 4-5
👉 entry fee: 
- gas fee only ➡️ top 3 players get compensated, and the winner is awarded
- BNB entry fees ➡️ going into the prize pool
👉 if rented Nofts are authorized to join the battle or not
One other key point: the battle gets canceled if the required number of players is not hit (not delayed as it used to work). 
Hope everybody is enjoying playing the game. The team is constantly finding ways to benefit the community and ensure the continuity of the project. Stick with us and follow the announcements on Discord and Twitter for more!