By Tatiana on December 12
1 min read
Monthly Report, November 2022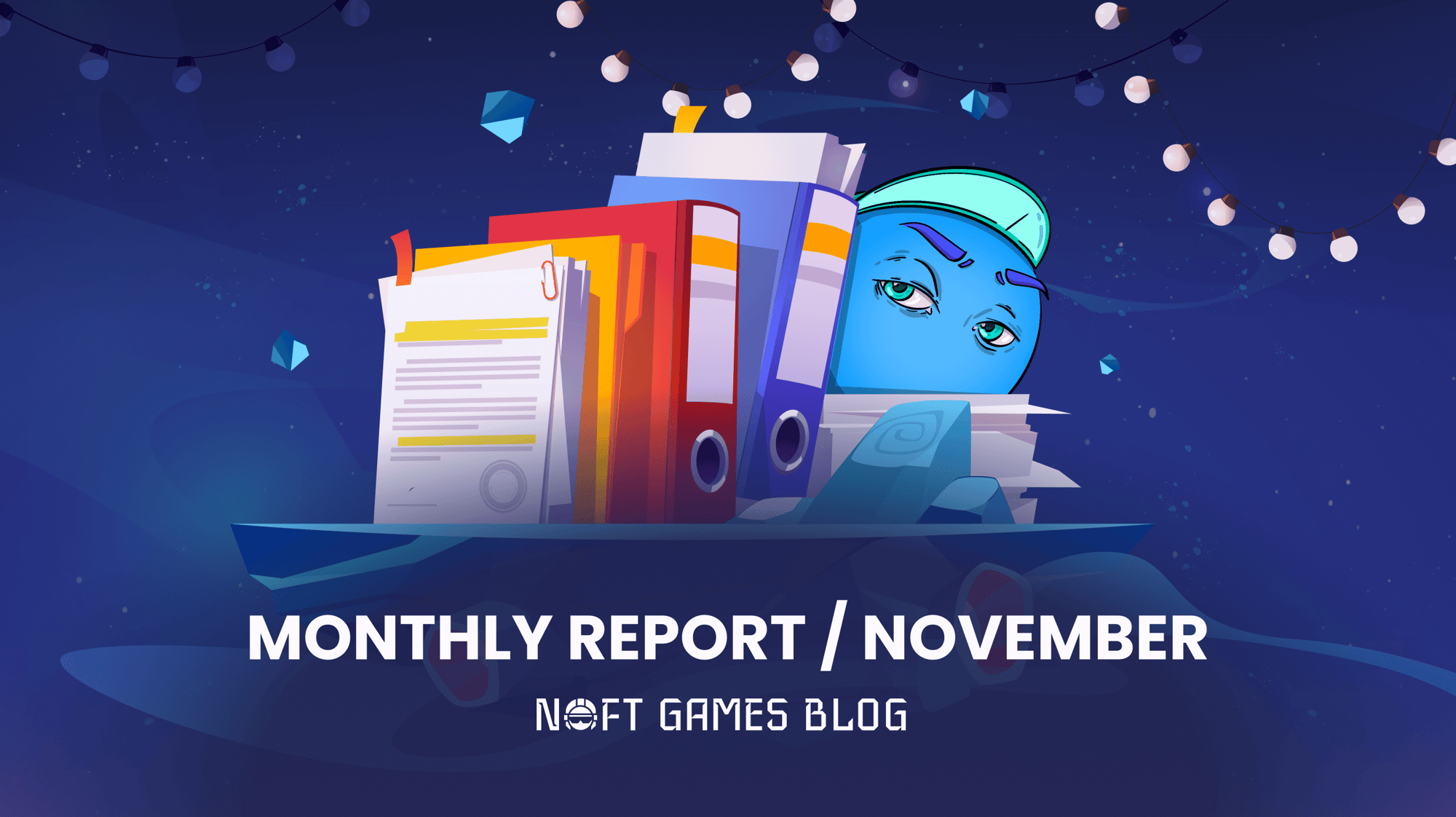 The Noft Games Team is never stopping to move forward! Let's recap our updates and major activities over the past month. 
Marketing Efforts
👉 Hosted an AMA and Giveaway campaign with GameBoy
👉 Finalised our massive Like & Retweet contest and distributed rewards to the winners 
👉 Got featured on Top 10 Battle Royale Games list by Beng Beng Gaming
👉 Announced lucky Noft Games Giveaway winners. 300 USDT and 5 NFTs allocated! 
👉 Got listed on Solido Games 🎉
Welcome to our amazing Web3 gaming community on Twitter and Discord: get a weekly dose of free NFT drops and coolest announcements! 
What's new in Web & Gamedev?
✅ Separate NFT collection profiles— each Noft now lives on its dedicated page! 
✅ New Custom NFT collection drop — Queer Party Nofts. True pieces of contemporary art in the Nofts Universe. Very special classy babies, available for sale 🛒   
✅ On-chain Events battles are temporarily halted. Ultimate Noft Battles are relaunching very soon, even better than before !
✅  Free-to-play Blitz and Ultimates battles are all available!
Bear market is for building! We're slowly building up despite the turbulent crypto market. Come try our cosmic auto-battler, win ASTRONS, and prepare for upcoming bull run while enjoying NFT gaming! 
tag
Mechanics
Drop
Update
Giveaway