By Noft Games on November 02
2 min read
Monthly Report, October 2022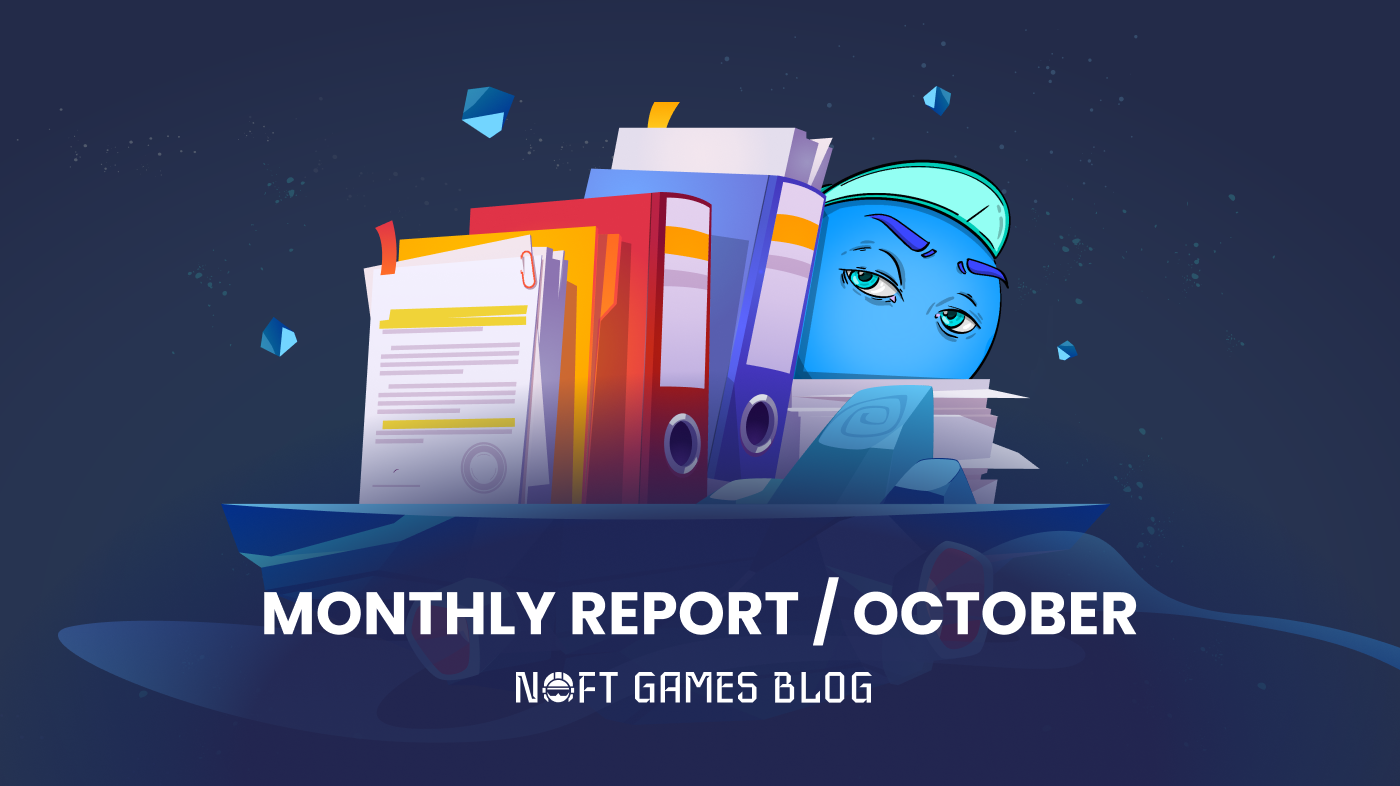 Hi, Nofters from all over the world! Happy NOFTvember 🍁 It's time to present our October Achievements in product development and marketing! 
Marketing Accomplishments
Despite crypto winter, we stick to our brand strategy plans and never stop marketing our online NFT game! Here's what we achieved in October 2022 👇
✅ Hosted Giveaway with Crypto Tech DAO with around 74k entries and dropped $300 and 5 Noft NFTs. Kudos to the winners!
✅ Held our First Open Tournament on Discord with ASTR rewards ‒ our future BEP20 token! 🔜
✅ Entered the Top-6 Games on 24h-ranking of the Most Social Point Games by BSC Instantly 🎉
✅ Launched our massive Giveaway with USDT and NFT prizes. You can still join 😉
✅ Got listed in Assure ‒  a mobile portal to Noft Games! Connect seamlessly to our game in Assure Crypto Walletand enjoy earning crypto while playing! Rest Assure'd, you get the best blockchain gaming experience ☺️ 
✅ Organized Giveaway with our partner Assure. Winners got 5 Halloween NFT Nofts 🎃
✅ And at Halloween Night, we had the coolest Tournament for Monster-Noft Holders with USDT prizes to every participant and $210 to winners! 🎃
Game Development Progress
Our Product Development Team, as always, keeps enhancing Game systems & User experience to make Noft Games the best blockchain game out there(otherwise, why would we even start!) 👇
1️⃣ Restyled our free-to-play Blitz Mode:
✔️ Updated UI design by adding more elements and a streaming feature;
✔️ Altered battle mechanics - visit our blog post to see new details and try new features!
2️⃣ Added Buffs & working on Debuffs for Blitz mode to make battling even more action-packed! 
3️⃣ Added onboarding tooltips to the gamer Lobby to help with navigation. 
4️⃣ Renovated our Minting Page with advanced graphics and stuffed it with details about our NFT collections.
5️⃣ Referral Page also got revamped. Join the program, enjoy and earn with friends!
6️⃣ Rolled out a creative Haloween-inspired Web design devoted to our themed Tournament. Hope y'all had fun this Halloween!  
Phew! That's a lot. And that is it for the previous month. There's still so much to do till the end of the year! 
Keep playing, earn BNB, try new features, and stay tuned to our socials not to miss giveaways and special events! 
tag
Update
About
GameMechanics
Abilities
Game