By Noft Games on October 10
1 min read
Monthly Report, September 2022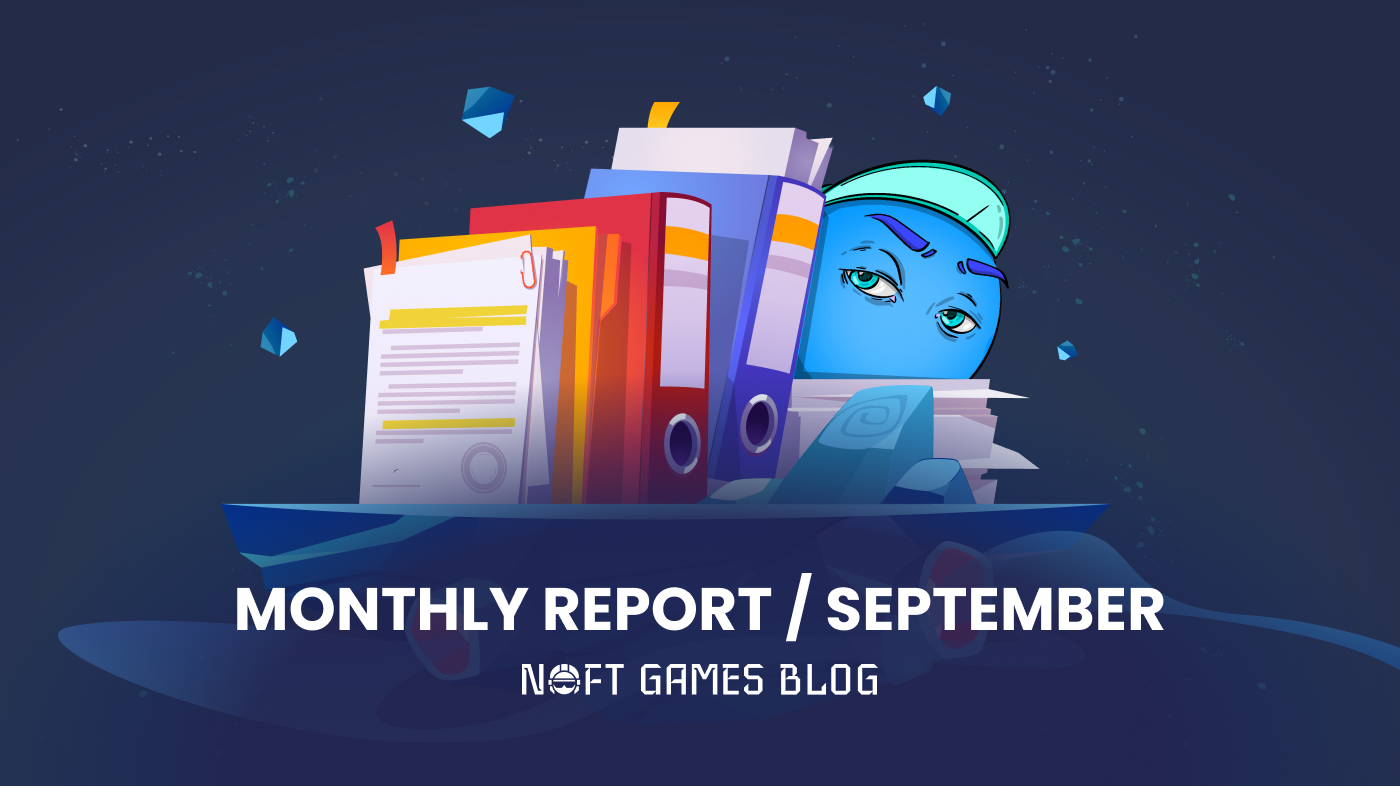 NG tops on ChainLink, New In-game Cash, Marketplace & Game mode updates, and more.
Traditionally, we celebrate the beginning of a new month by recapping the past month's events and achievements. 
Marketing Milestones
This month, we check-marked the following: 
✅ Closed a Massive Giveaway with Beacon Global and dropped 15 free NFTs 🥳
✅ Held our regular Like & Retweet contest 
✅ Trended on ChainPlay Top-10 among GameFi projects and ranked first on October 4
✅ Hit 5k followers on our Twitter (and already approaching 7k) 🎉
✅ Participated in ChainPlay Champion League along with other top gaming projects 
Product Updates 
1️⃣ We updated the in-game Marketplace 🛒: 
✔️ added a new set of filters 
✔️ introduced the secondary marketplace so everyone can sell their Noft Games NFTsand buy upgraded Nofts
⚔️ Level up your Noft, increase its price, and sell at a profit! 
2️⃣ Added in-game cash Astron (ASTR) with the potential to make it a tradable token 💸 🪙
3️⃣ Launched free-to-play Blitz Battles. Try it now, earn Astrons, and level up! 
4️⃣ Blitz Battles have pop-up instructions to guide you through the lore and gameplay
5️⃣ Enhanced battle mechanics and the user interface: now you can loot other players' Astrons, stream battles, and share the results.  
And that's not it. We keep working on new and cool. So stick with us!
tag
Update
GameMechanics
Giveaway
Game