By Viara on August 04
1 min read
Multi Cryptocurrency Minting / Small but Very Major Update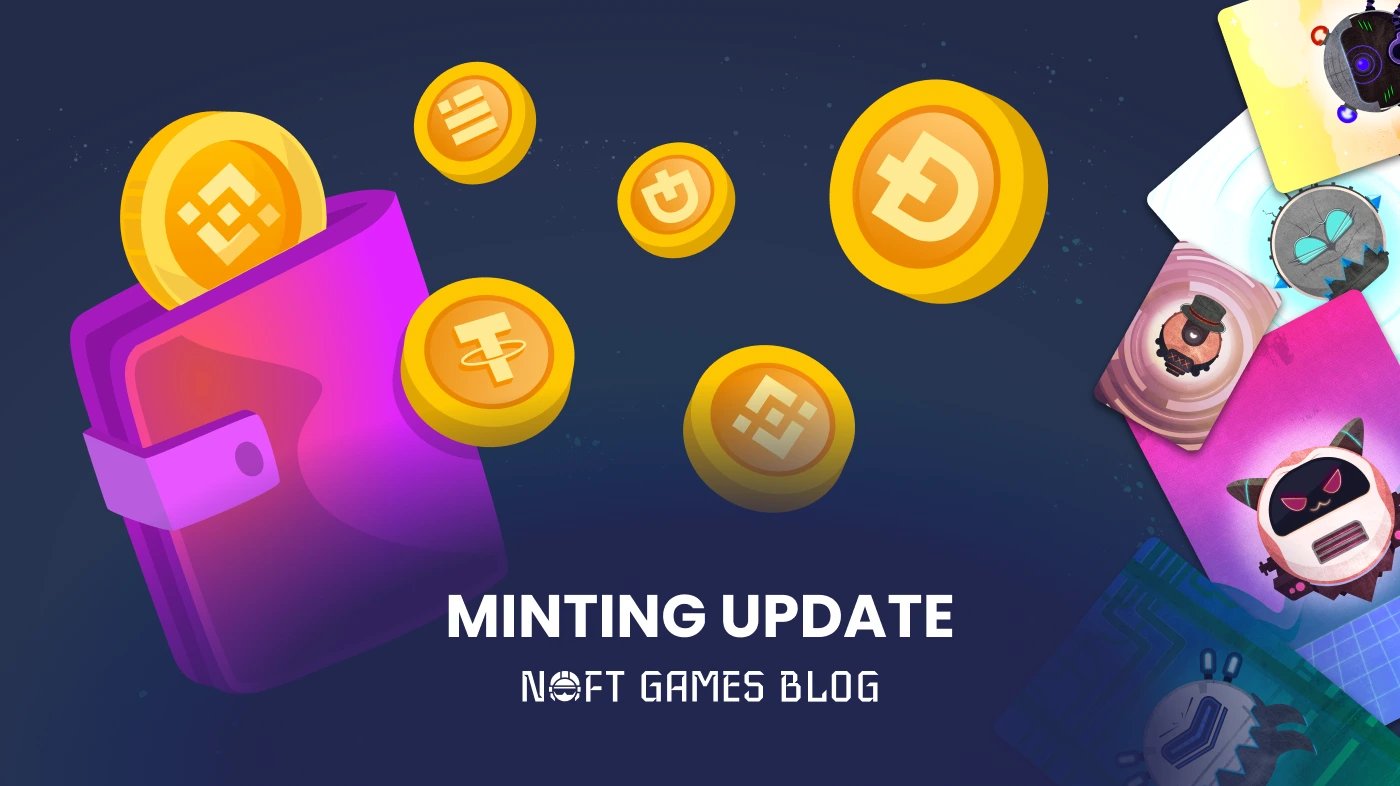 Hi, Noft fam 👋 The Noft Games here with the latest greatest news!  
We're pleased to report that starting this week NFT minting on our website is processible with other Binance Smart Chain family currencies besides BNB. Now you can mint a Noft using BUSD, USDC, USDT, and DOGE. 
BSC chain serves you lower fees and instant transactions - snap, and you're done. Now, with extended options, it's even easier to hop on a Noft Games play-to-earn bandwagon. So it's a sign for you to mint you a Noft and start this journey!
We're constantly on the lookout for the market and came up with the solution to allow our users to have a choice while minting our NFTs. So introducing other cryptocurrencies to the Noft Games website is part of our Roadmap, but also a response to the significant growth BNB has seen recently.
All that we're working toward is making interactions within our game more seamless, smooth, and enjoyable. Exciting times, lots of work going on, lots of new things, lots of fun! So stick with us. 
tag
USDC
USDT
DOGE
Cryptocurrency
Game
BUSD
BNB