By Viara on October 07
1 min read
New Feature for Blitz Mode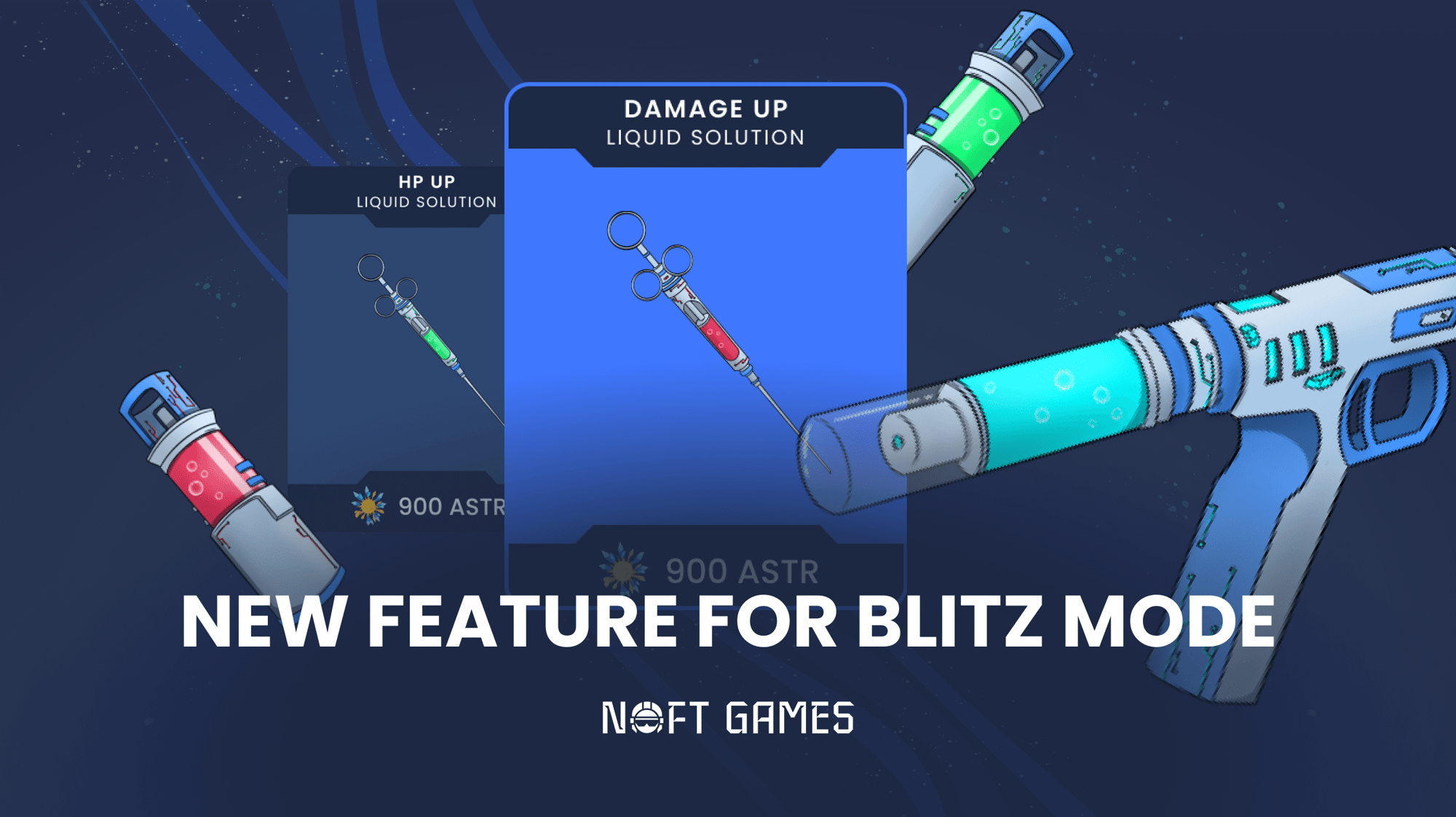 Blitz is getting more exciting! 
Boost your Noft's battling abilities using our new Buffs. Starting now, we're introducing Injections to our free-to-play NFT game mode. 
Types 
There are three types of Injections 💉 to help your Noft dominate the battleground:
🚀 [ speed up ] — accelerates the movement pace and mobility
🔥  [ dmg up ] — increases the damage-dealing power
💊 [ HP up ] —  helps to stay alive longer
Modifications
Each Injection has three modifications:
▶️ [ liquid solution ]— least concentrated dose with minor impact on abilities
⏩ [ essence ] — stronger substance 
⏭ [ concentrate ]— most intense and powerful booster
The more potent the Injection is, the more ASTR ✨ it costs. 
✔️ Join Blitz mode for free, Boost your Noft now to earn more ASTR & HP and level up faster!
✔️ Play Ultimate and Event modes of Noft Games to earn money.
✔️ Check our Roadmap to see what else is cooking! (Hint: Buffs go well with Debuffs)
Join one of the best NFT games 2022, play to earn, and enjoy! 
tag
Mechanics
GameDev
GameMechanics
Abilities
Game