By Viara on November 21
3 min read
NOFT NFT NEWS 11/21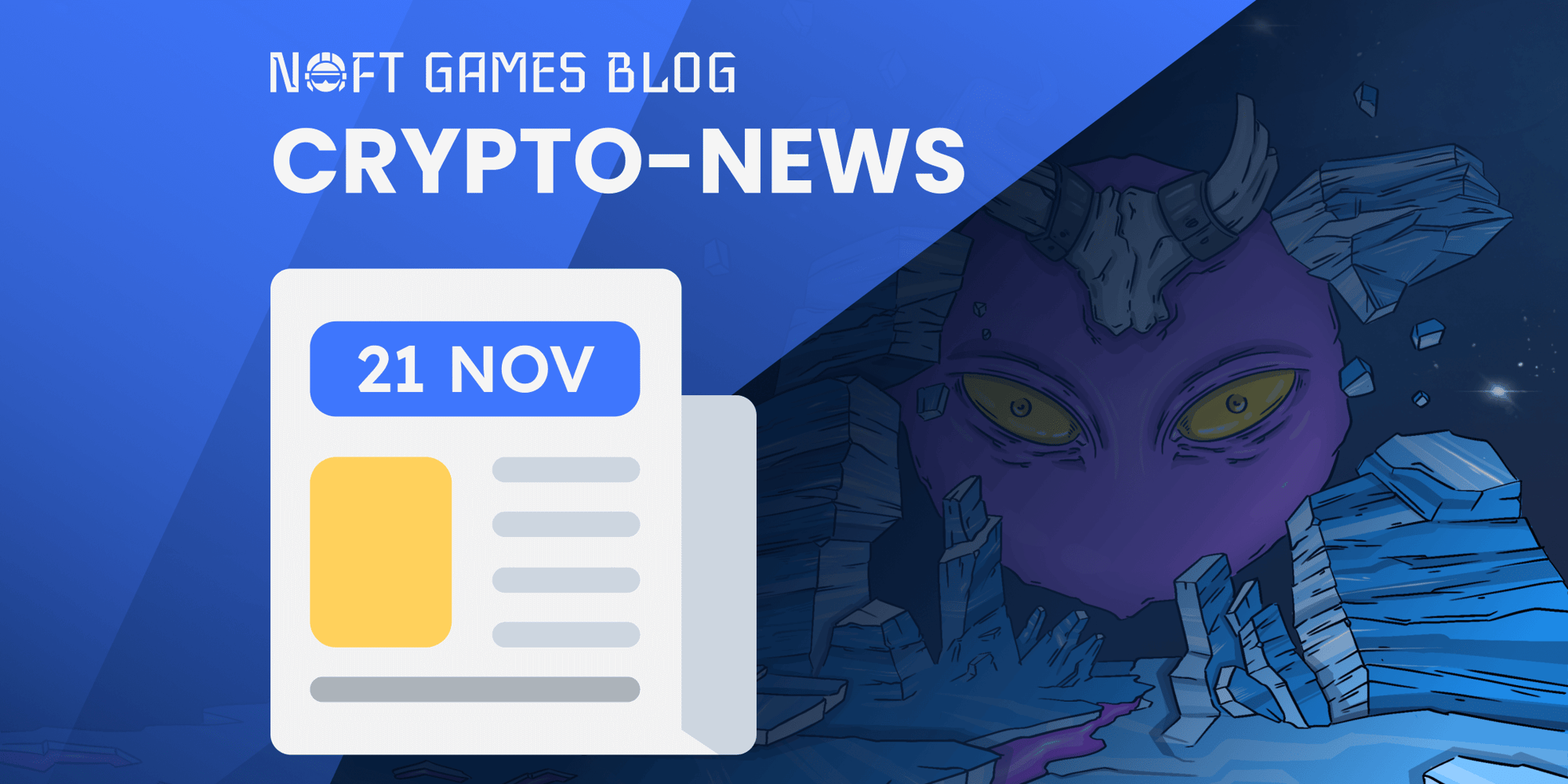 FTX Crash effect; Digital Dollar; Crypto market losers & gainers; Nike and Adidas take NFT world by storm; Drake and Justin Bieber's crypto holdings ー in today's latest cryptocurrency news digest. 
A bull market is still here, yet, crypto today is not in hibernation. Noft Games is selecting the best crypto news for you and is here to share the latest bullish crypto & NFT news you can't afford to miss!
📌 Decentralized Future is Nearer than We Think 
 ◻️ Digital Dollar coming.
US Banks and the Federal Reserve Bank unite to develop central bank digital currencies (CBDC), but only as an experiment. It was announced that the group of banks is launching a blockchain called Regulated Liability Network (RNL) to simulate the circulation of the U.S. Dollar's digital version to test and evaluate the possibility. If the idea is proven reasonable, the United States may join other countries already working on CBDCs, such as China and Australia. 
💬 Edward Snowden reacted with a simple tweet, "It begins." And we know exactly what he means: mass adoption is on its way!
📌 FTX Epic Collapse Aftermath
Following the FTX crypto exchange bankruptcy, many associated companies are going through hard times: Circle, Solana, Chainalysis, Binance, BlockFi, and 48 more companies involved. 
The cryptocurrency market is not in a good place either. 
What else was triggered by the event? 
◻️ OKX, Crypto.com, Gemini, and other CEXs users rushed to withdraw their funds from exchanges, as, apparently, the crypto community is losing faith in centralized platforms taking custody of their holdings. 
◻️ At the same time, Uniswap, the largest DEX, faced unprecedented trading levels.  
◻️ Binance and Crypto.com suspended deposits of Solana network stablecoins, while OKX has permanently removed USDC and SOLUSDT from its platform. 
◻️ After the very recent glorious spike to $38, SOL plunged to $11 ー crazy 69% loss in two weeks. 
◻️ Top currencies also lost values by 4-12%, while Bitcoin is still holding on to 16k. 
📌 Bitcoin is alive while users HODL
◻️ Drake was seen flexing his shiny Ledger hardware wallet on Instagram stories last Friday, November 18. He reportedly owns a decent BTC bag. And by the move, the rapper possibly showed appreciation for non-custodial cryptocurrency storage, of which we robustly approve.  
Visit the dedicated post to find more crypto-security tips.
📌 Latest NFT News
◻️ Nike has launched .Swoosh, a Polygon-based NFT platform. Swoosh will be a home for branded digital collectibles that come with IRL perks and even promises gamified NFT wearables. Creators are also welcome!
◻️ BAYC #8774, aka Indigo Herz, features the newest FIFA x Adidas commercial with Lionel Messi, Karim Benzema, Pedri, some other football players, and Stromzy as co-stars. NFT-crypto Twitter approved.
◻️  Meanwhile, Justin Bieber's NFT price plummets. BAYCs, similar to the singer's $1.3b purchase, now sit at a $ 60,000-floor price. 
Both Bored Apes and Crypto Punks NFT collections by Yuga Labs follow the overall bearish trend of the market and hit the lowest floors since the FTX crash. 
The digital asset market is down, but shall we remind you that crypto winters always end; sooner or later. While in a waiting mode, visit Noft Games to relax with space-themed NFT battles and earn crypto. Follow our blog to receive a weekly dose of cryptocurrency, Bitcoin, Ethereum, blockchain, DeFi, Web3, and top NFT news and guides.  
tag
USDC
USDT
NFTs
Bitcoin
News
Solana
Binance
CryptoPunk
Nike
NFT Market