By Tatiana on June 21
5 min read
NOFT NFT News 6/20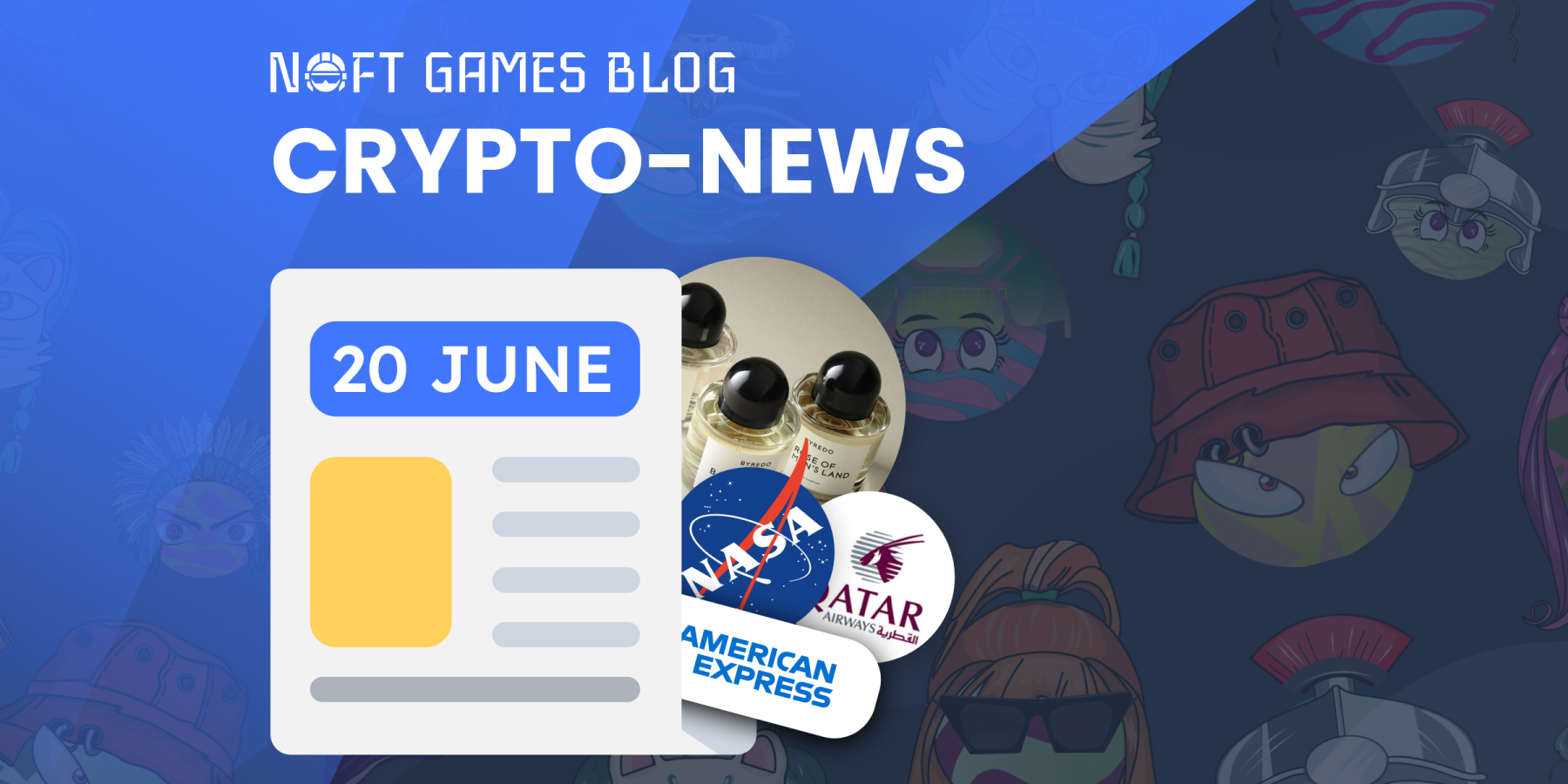 The Noft Games Team welcomes you to join our NFT news update to get you caught up on all the news over two weeksregarding NFTs, metaverse, Binance, and everything in between. Let's dive right in!
Heading to a Whole New Level
⭐️ Binance will be the first company in the crypto world to offer ride-hailing services. Using Binance Pay, it will now be easy to get a taxi, rent bikes and cars, and pay for a bunch of similar services with one app only.
⭐️ On-chain analytics platform Nansen introduced Connect, a secure and encrypted Web3 messenger for the crypto community. Users will be able to sign in with their crypto wallet, DM any wallet, and see its real-time holding information. The app will see what crypto and NFTs you hold and grant access to corresponding private groups, closed for anyone else. Connect Beta is already available to Nansen users and NFT holders of one of the collections included.
⭐️ German-based NFT project MetaBrewSociety (MBS) becomes the first of its kind to offer shares in their company through NFTs. 
MBS NFT owners will also have a right to vote for decisions made in a physical brewery and get access to free beer and exclusive events held by the company. These guys may be starting a trend, and we may have more autonomous organizations and more companies adopting this strategy in the future.
⭐️Jack Dorsey, co-founder of Twitter, has plans to come out with Web5.  
While everyone is trying to build their own space on Web3, Jack Dorsey is way ahead of our time. Web5 is going to truly decentralize the Internet and utilize the most decentralized Blockchain for that purpose, that is Bitcoin. 
⭐️ OpenSea is planning on taking action against fake NFTs.
NFTs created using stolen art,  copymints, or fake collections will now be eliminated using OpenSea's new image recognition software. Seems like NFT scammers will be gone soon. Let us know in the comment section what you guys think about this! 
Bullish Stablecoin News
⭐️ Circle, a company behind USDC, announced the launch of the euro-pegged stablecoin EUROC, built on the same model and principles of security and transparency. Coming up on June 30, Euro Coin will be launched on the Ethereum blockchain with further plans to add support for other networks. Binance.US, Huobi Global, FTX, Ledger, and MetaMask Institutional are among the space giants supporting the launch. 
Sports rely on NFTs
⭐️ The 2024 Summer Olympics and major sporting events in France may integrate NFT technology for ticketing. The insane amount of fake tickets during the recent Champions League Final in Paris proved that blockchain is the technology world sports desperately need. French authorities consider counterfeiting would be impossible once each ticket is represented by a non-fungible token. Sounds absolutely genius 👍
Global Brands Embracing NFTs
⭐️ Abra partners with the major player in the financial space, American Express, to produce a crypto rewards credit card. 
Cardholders will be reportedly able to get one of the 100 cryptocurrencies as a form of reward for any purchase. According to Abra platform representatives, fees for annual service or international transactions will not be charged. The launch date is yet unclear - it is reported that we can start using the Abra cards on Amex Network by the end of the year. For now, everyone is welcome to join the waitlist. 
⭐️ Mastercard will allow users to purchase NFTs with less stress, and without the need for cryptocurrency or digital wallets. To make this possible, the payment industry leader teamed up with The Sandbox, Immutable X, Candy Digital, Mintable, Spring, Nifty Gateway, and MoonPay to allow for the purchase of NFTs using debit and credit cards directly. We can predict that the NFT space may see a large influx of new buyers with this simplified purchase mechanism.
It's extremely exciting to have more and more large corporations and banks getting on board with crypto, and that means more people are coming on board. 
⭐️ You can now experience Qatar Airways in the metaverse with the QVerse, its very own virtual reality platform. 
The company partnered with Epic Games 3D tools to bring the metaverse to life. The QVerse offers an immersive experience to all Qatar Airlines website visitors, giving them the ability to virtually visit Hamad International Airport and go through the cabin interior of the aircraft. You can't smell the first class yet, but just yet.   
⭐️ Cosmetics Company Byredo and RTFKT's partnership for the purpose of creating the first metaverse perfume came as a surprise. 
The collab will allow adding a unique virtual aroma feature to any RTFKT Clone X avatar. The new Web3 perfume is supposed to use a combination of NFT and Near-field communication (NFC) technology to reproduce fragrances from the metaverse in real life.
⭐️ NASA will develop an epic martian metaverse.   
The United States Space Agency partnered with Epic Games and Buendea to build virtual reality software that will be utilized for space training. These are the major brand names, so we're expecting something big. MarsXR will be designed to simulate the activities and recreate realistic Mars environments. They are currently recruiting developers to assist in the creation of the metaverse via a $70,000 competition. 
That covers all of the main news the Noft team wanted to share with you this week. We're gonna keep you updated so that you don't miss anything! Meanwhile, don't miss our extended round of Airdrop! And stay tuned for more 😉