By Tatiana on August 29
3 min read
NOFT NFT NEWS 8/29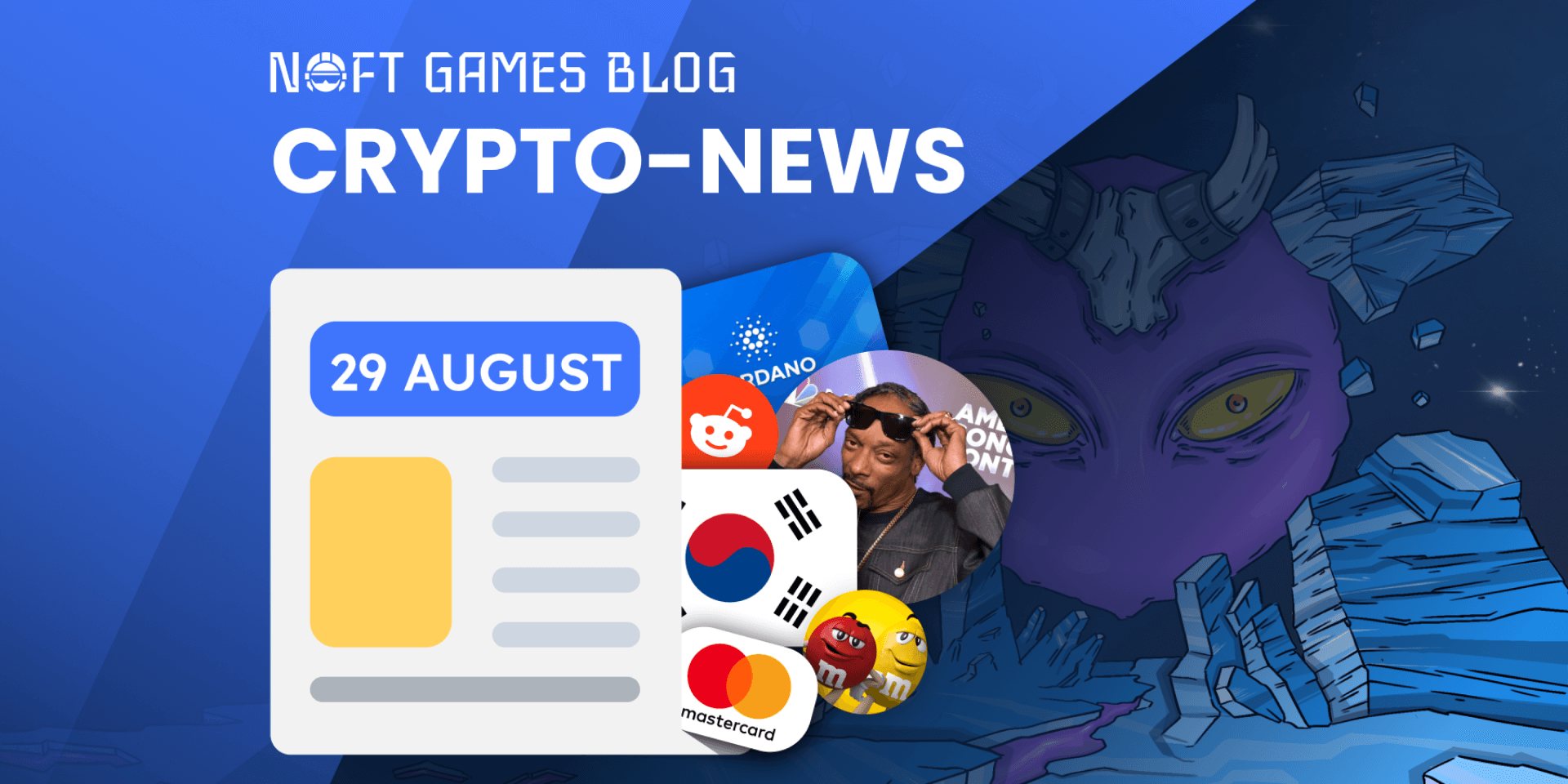 August 2022: BAYC appears on MTV, Solana's "hold-my-beer moment", huge Binance collabs, and more.  
Noft Games wants you to start your week all updated and inspired! So, as always, we bring you a super bullish crypto news feed for today. Let's jump right in! 
Binance Announcements
⭐️ Mastercard, a payment company worth over 30 billion USD with 1 billion users, announced they are collaborating with Binance to allow crypto payments in around 100 million stores using credit cards. One day we may be able to spend Bitcoin as easily as fiat money.  
⭐️ Philippine Universities and the first exchange in the world Binance will combine efforts to offer crypto courses. 
College classes teaching blockchain will be free for all Filipino people and are aimed at accelerating crypto adoption in the country. Soon there will officially be Ph.D. candidates in cryptocurrencies, writing theses on Ethereum and everything crypto. Web3 is an unstoppable force.
Massive Updates You Can't Miss 
⭐️ Cardano fork is going to happen soon.
While the crypto community is going crazy about the Ethereum Merge in mid-September, Cardano is also in the middle of its biggest update. Hardfork Vasil is set for sometime in September and now is undergoing multiple tests. Maybe it will even be launched the same day the Ethereum hard forks.
⭐️ Unstoppable Domains launched an iOS app to scale up Web3 accessibility. 
The app is essentially a wallet for all your cryptocurrencies - NFTs, avatars, earnings, wearables - securely stored under one username. The app will allow you to connect your wallets and use the app to enter hundreds of dApps using the mobile. 
NFTs Take Over The World
⭐️ Snoop Dog and Eminem showcase their BAYC at MTV Video Music Awards.
The video clip for rappers' new single From the D to the LBC was broadcasted during the hilarious live performance at the VMAs this weekend. Bored Apes keep getting massive exposure! 
⭐️ Reddit is giving away Polygon NFT avatars to its most active users. 
On August 17, Reddit started airdropping free digital avatars to the users with the most Karma points. Many users far from crypto got confused, but 100 points to Gryffindor Reddit for involving the crowd in crypto! 
⭐️ Solana branded beer is sold out.
Yep, no mistake, Solana collaborates with barrelDAO to place Solana-based NFT images on real beer cans labeled Solana Summer Shade, each for 1.35 SOL. 20 cans are already on the secondary market, a great opportunity for those who missed! 
Flash Crypto News
We'll Never Get Tired of Major Brands Entering the NFT Chat: 
⚡️ Starbucks unveiling the NFT reward program next month
⚡️ Samsung announces partnering with Theta Labs for an upcoming Galaxy NFT ecosystem
⚡️ Samsung Crypto Exchange in South Korea next year 
⚡️ Coca-Cola dropped a digital collectible on Polygon 
⚡️ M&M's started selling BAYC-themed candies 
⚡️ Nike's NFT revenue approaches $200 million regardless of a red market 
That's it. Are you impressed? We are! Just imagine what the blockchain industry is going to look like in 5-10 years. 
Stay tuned to our blog not to miss out on the latest hot Binance, Bitcoin, NFT, and metaverse news. 
tag
NFT
Collectibles
Blockchain
Cryptocurrency