By Noft Games on March 03
2 min read
Noft Ranks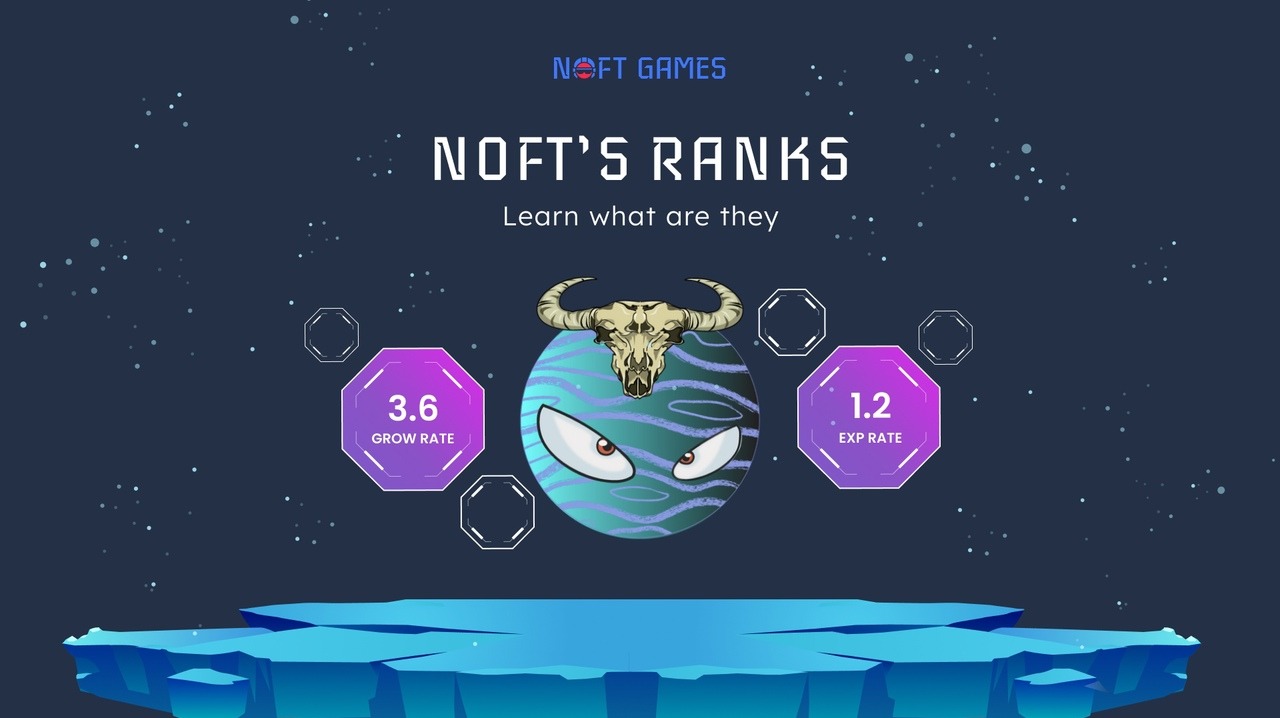 Interested in learning more about the features of Noft Games? Today we will talk about how to get a high rank for a Noft and what they are like. For participating in battles, your Noft gains experience, which ensures the growth of his characteristics. 
Types of ranks:
You can create a Noft with a similar rank or buy it. It will not have the highest performance, but in the future, you will be able to upgrade it. One of the toughest ways. You have to invest much time to promote it. The best way for persons with low budget. 
A recruit is acquired after several combat matches. You will have increased strength characteristics, vitality, and agility, as well as an increase in growth rate and experience.
Your Noft is already stronger than "civilian" and "rookie". Nofts with this rank successfully wins matches and level up faster. They are just born to be fighters. 
Noft-heroes have a higher price compared to the lower-ranked Nofts, as well as other characteristics.
The legendary hero is the Noft who has gone through a certain number of battles. Power characteristics are high as well as potential. 
The Noft has the highest cost, since it is they who have a high rating among the players along with characteristics and experience.
The world of Noft Games is exciting and breathtaking. It deserves your attention in Discord and Twitter. We advise you not to wait, but to start playing now!