By Noft Games on April 03
2 min read
What did we accomplish in March?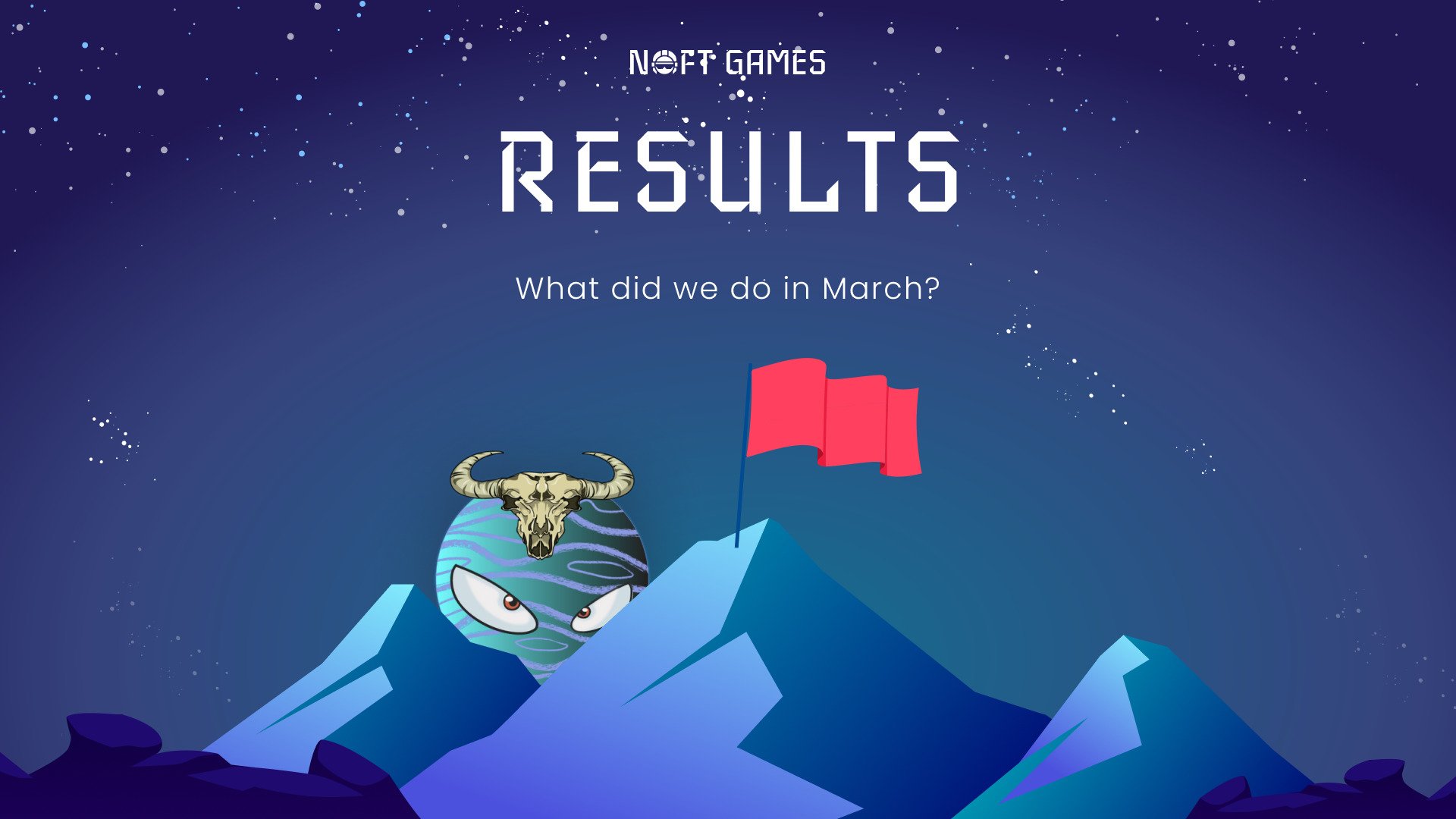 We continue to improve our game! Investing a lot of time and effort into the Noft Games project, we want to share with you what we accomplished in March.
We have added a page where you can learn about the rules and bonuses of the referral program. Now you can easily get acquainted with the information you are interested in, which concerns the referral program. You can check it right here! https://noftgames.io/referral
Full-fledged login to your personal account.
Now you have a personal My Battles tab with the history of all the battles your Noft participated in! We have fixed bugs that users often encountered when logging into their personal accounts. 
In addition, there have been significant changes in the blog.
The blog has been added to the site's main page so that everyone can get acquainted with the interesting and informative articles that we post there! The articles are devoted to various topical topics related to cryptocurrency and NFT. If you haven't been there yet, we advise you to visit it right now! https://noftgames.io/blog/
A FAQ section redesign on the main website of the game was carried out. We are waiting for your questions in a beautifully updated section! 
We have made numerous edits to the visual design of the Noft Games website! The edits affected the Marketplace, the Battles section, Demo games, as well as information sections.
We are happy and grateful to all of you for going through this difficult path with us! Share your ideas and suggestions, we are always happy to listen to you. Follow us on Discord https://discord.com/invite/EEP7ddx93v or Twitter https://twitter.com/noftgames! Together we can create the most amazing NFT project! 
tag
Materials
Update
About
Game