By Noft Games on March 28
3 min read
What is a short game cycle in Noft Games?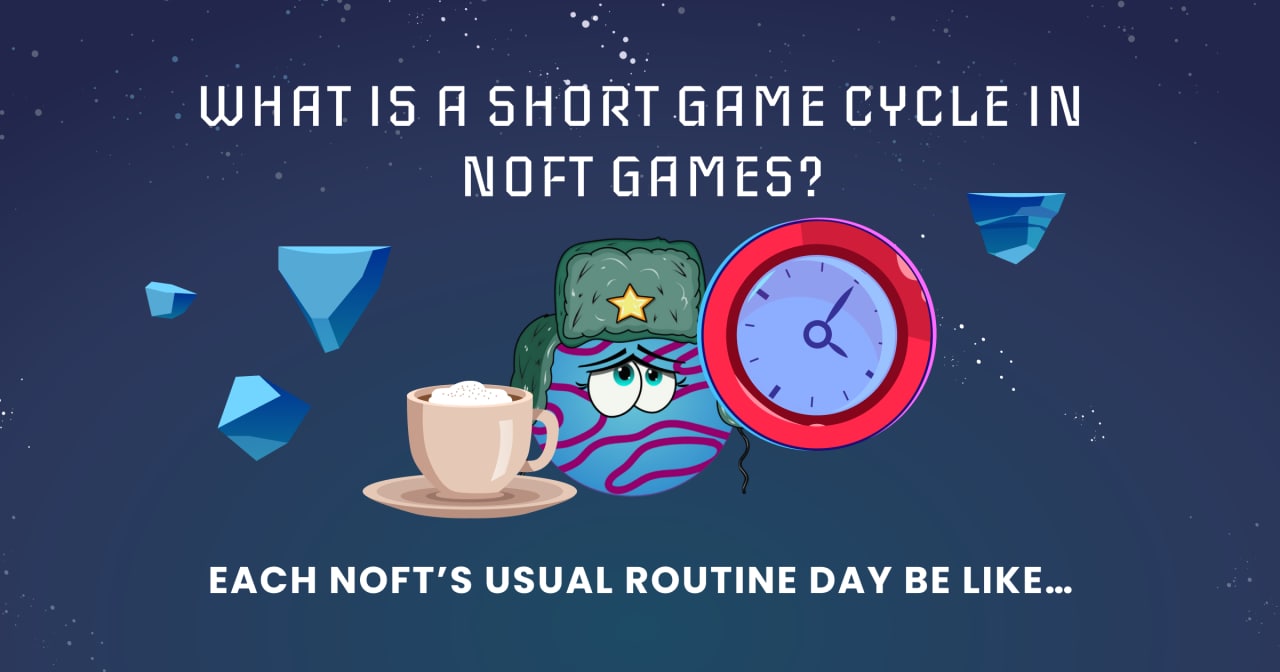 Noft Games is an exciting game that allows you to fight in spectacular battles of small alien creatures, pump up a game character, defeat rivals and earn! Each game cycle in Noft Games is an interesting and diverse process that pleases and captivates players. What does one ordinary day in Noft's life look like? Let's find out!
A little bit about the game's essence
Noft Games is a blockchain-based project created by crypto enthusiasts and inspired by large-scale and spectacular events, such as sports competitions. This world is a boundless cosmos, where an isolated ship is drifting, on which small creatures called Nofts are constantly fighting. One of the unique Nofts falls into your hands and its fate and glory on the battlefield now depend on you!
The game site
The Noft Games website has a bright and memorable design that immediately creates the right space atmosphere. It has all the information that curious players need about the Marketplace, battles, the game itself, and also contains a FAQ section. Nevertheless, we all know why you are really here, so we do not hesitate and head to the Battles section!
Let the cycle begin!
First of all, you need a Noft—you can buy or rent it. Then you need to put Noft up for a fight. The fight is a simulation of a duel between 8 Nofts based on their skills and the chosen strategy. You can also watch a random fight to understand how it happens, analyze mistakes and even develop your own win-win tactics! 
There are two types of fights where you can put your Noft, paid and free. They differ in the prize pool size(the paid one is higher), as well as the number of participants. You can always see a list of all currently available fights in this section. Having chosen a duel and a Noft who will participate in it, you have to decide a battle strategy or entrust everything to artificial intelligence, if suddenly you do not have the desire to choose. Well, the Noft is picked, the battle has begun, may luck be with you!
Lost? Don't get upset! Participation is important
Even if you couldn't beat your rivals today, that's no reason to lose heart! You have become more experienced and wiser, which means that the next battle may be more successful for you. Each battle is a valuable experience, knowledge, and skills that will definitely be useful to you in the future.
Hooray, victory! Glory to the winner
Congratulations, luck has smiled on you, all opponents are defeated, and your Noft is covered with battle glory. Each victory brings precious tokens and experience, which makes your game character stronger and more dangerous for opponents. The more often you win, the more rewards you get, becoming closer to the title of space arena champion! 
tag
Mechanics
About
Abilities
Game